Rock Hard Gel
Regular price

Sale price

$53.00
A modern cream-gel for intense hold, architectural styling and shine. Hair does exactly what it's told—whether spiked or slicked—and stays that way. Enriched with light-reflecting particles and hair-strengthening compounds.

HOW TO USE?

Work through damp or wet hair. Style and let set or blowout as desired.

Benefits

- A modern, cream gel that moisturizes with intense hold Maintains softness and pliability when worked through or blown out Sets quickly to a lacquer finish for architectural styles

Ingredients:

Strong Hold Resin Complex provides amazing, yet flexible, hold. Argan Oil, indigenous to South Morocco, helps restore the natural lipid content in the hair, fortifying, brightening and softening while working with the gel's resins to provide amazing hold. Shea Oil, a rich moisturizer, adds a great sheen and improves manageability. Hydrolyzed Vegetable Protein increases hair strength, while promoting a healthy scalp. Amino Acid Peptide fortifies and rejuvenates for lush, full hair.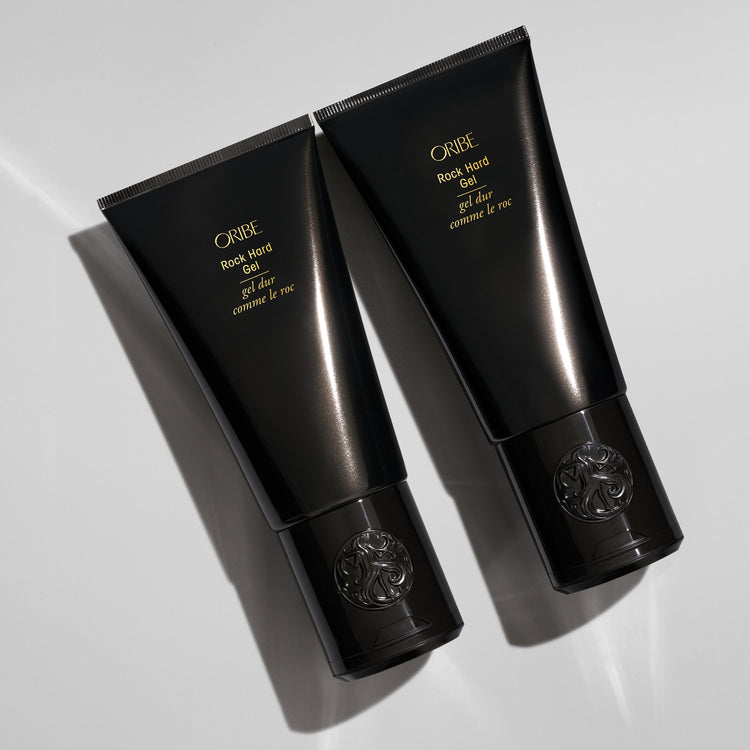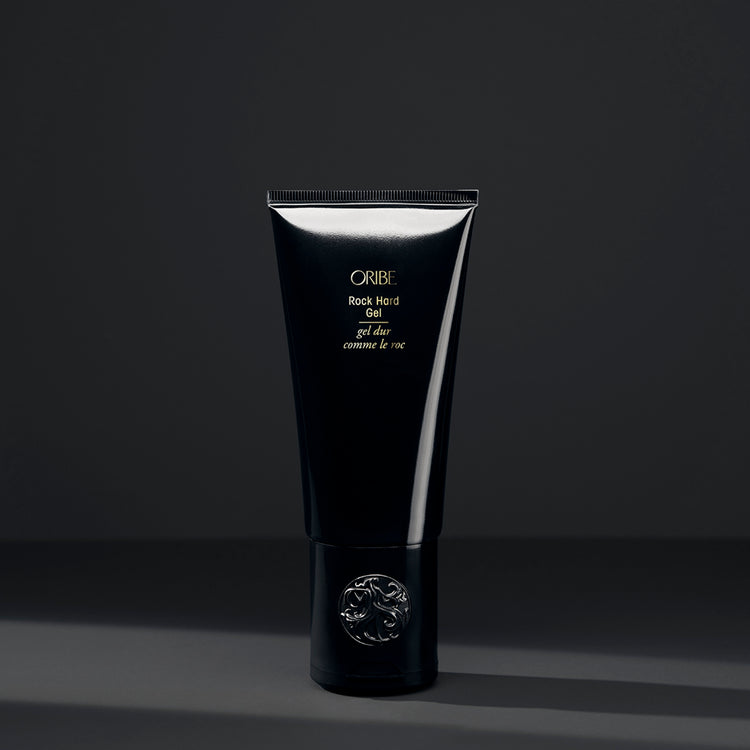 Frequently Asked Questions
What is the Rock Hard Gel and what does it do?

The Rock Hard Gel is a high-hold styling gel that provides maximum control and definition to your hair. It is designed to create long-lasting, structured hairstyles that hold up well throughout the day. This gel is perfect for creating slicked-back looks, spiky styles, or any hairstyle that requires strong hold and control.
How do I use the Rock Hard Gel?

To use the Rock Hard Gel, start with damp or towel-dried hair. Take a small amount of the gel and work it evenly through your hair, focusing on the areas where you want the most control and definition. Style your hair as desired using your fingers or a comb. The gel can be used on all hair types and is ideal for short to medium-length hairstyles.
Does the Rock Hard Gel leave a sticky or stiff residue?

No, the Rock Hard Gel is formulated to provide a strong hold without leaving a sticky or stiff residue. It dries quickly and leaves your hair with a natural-looking finish. While it provides maximum control, it still allows for some flexibility and movement, so your hair doesn't feel overly rigid or unnatural.
Can the Rock Hard Gel be used with other styling products?

Yes, the Rock Hard Gel can be used in combination with other styling products to achieve your desired look. For example, you can apply a small amount of gel first for hold and structure, and then layer a styling cream or pomade on top for added texture or shine. Experiment with different product combinations to create a customized hairstyle.
How do I remove the Rock Hard Gel from my hair?

To remove the Rock Hard Gel from your hair, simply wash your hair with shampoo and warm water. The gel is water-soluble, so it easily rinses out without leaving any residue behind. You can follow up with a conditioner to ensure your hair stays nourished and hydrated after styling with the gel.